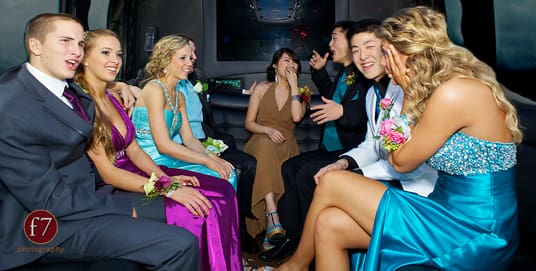 Proms and School Dances
1.  Ask about the age of the vehicle.
2.  Get an email or fax with an exact Price Quote.
3.  If you can, visit the vehicle before booking.
4.  Ask if the operator has Insurance and ask for proof.
5.  Ladies, bring along a jacket – late night Proms can become very chilly.
6.  Arrange the payment with your friends before the limo arrives, that way no one is stuck paying more than their fair share.
7.  Make sure to plan enough time for your restaurant – formal dinners can take more than 2 1/2 hours.
8.  Ask if the company belongs to the National Limousine Association – verify this at the NLA site.